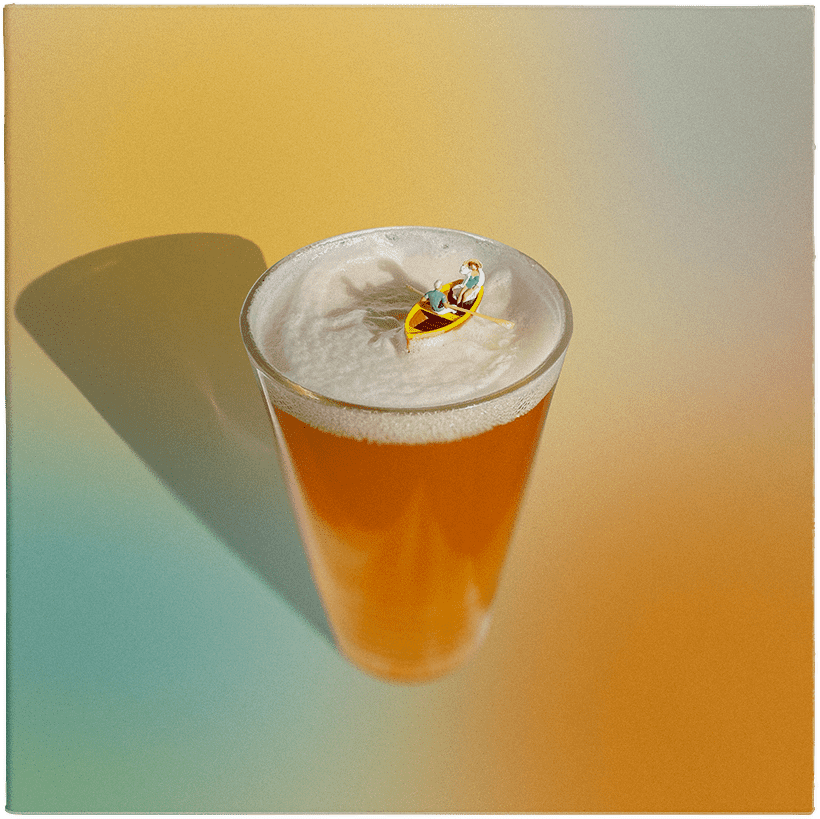 Saturday

November 2022
Like most of our songs, Saturday has been a work in progress for a long time. Its themes and melodies were established as early as 2013. That seems impossibly long for a song that seems incredibly relevant to 2022. We've attempted recording this song a few times over the years, over varying sessions with different approaches.
I originally wrote Saturday to address my feelings of boredom in my job, my life, and my circumstances. I feel everyone's looked for adventure and found well-worn paths. At a certain point, one can know where every road ends up. I mean that literally, but of course also figuratively.
With Saturday, I felt I had a lot to say.
At the time I would never be able to predict how a line like "vacation is a trip to the grocery store" could morph under the context of lockdowns and a deadly virus. Those well worn paths—that restaurant, that grocery store, that commute—would ultimately be transformed into things I'd dearly miss. Post-pandemic, it was so easy to desire the boredom that Saturday described.
Saturday's lyrics offer some universal solutions—picking a direction and driving, booking a random flight. These things are both a fix for feeling stuck, but each became a light at the end of our lockdown.
Saturday employs one of my favorite tricks I've seen Art Alexakis of Everclear use. In a b-side of theirs "Lame", Art says "It's hard to sleep at night." After a pause he says "I hardly ever sleep at night". This little tag at the end just kills me. The subtle change in inflection, the slight pause. It kills me.
I've been attempting to do something like this in many of my songs. With Saturday, I found the mirrored phrases of "Whatever you're running from, I hope you leave with someone." At the end of the song I follow it up with "Wherever you're running to, I'd like to run there with you."
I'm proud to have written something that feels universal and specific to our last few years. It's not often I get to see a song's context transform before it's released. I'm happy with how little of this song repeats. I'm so happy with those mirrored phrases.
This original demo was created before I'd built Hum, so I don't have the original sketch. I jumped straight to Logic, apparently.
Musically, Saturday is loosely inspired by James McMurtry's "Painting By Numbers". I expanded his themes and wrote about them from my perspective.
After the band workshopped the song in the practice space, we were able to add all our parts and flesh out the original demo.
Our first attempt to record this was with Colt Leeb of Northwoods studio. He had done a ton of work with American Scarecrows, a band I used to play in. He'd also go on to record Lake Avenue's record "Hell or High Expectations". We didn't quite crack the tempo on this one. I think we made it too fast, not leaving enough space for the gang vocals in the chorus. The ending is interesting though! It sounds good, but it wasn't quite what we were trying to do with the song.
When we entered our sessions for what eventually became our third record "Backup Plans", we workshopped Saturday once again with our producer Andy Thompson. This time, we took a different approach entirely with the lyrics. We recorded the main bits of the song live. With this lyrical approach, I had lots of writing left to do. Ultimately, we moved on from this version and finished the record without it.
The band regrouped with this song post-pandemic. Instead of dropping down in dynamics for the first tag of "wherever you're running to", we kept the energy and dynamics up, introduced a climb, and changed the tag to a thematically similar, but unique line "wherever you're running from, I hope you leave with someone."
And finally, we were able to record this with Andy Thompson and Joe Mabbott at The Hideaway studios. We set up the 4 of us and captured it live. We included a ton of overdubs—my favorite being a squeaky refrigerator door in my kitchen that ended up sounding like guitar feedback in the first verse. Andy Thompson produced and mixed. Justin Perkins mastered it.
Since it was recorded during the pandemic, we all wore masks. I recorded my vocals in a closet in my home—happy to have the grocery store as a vacation whenever I needed it. And now for the final version:
Give your best to everyone at the bar
Tell 'em you're sorry you had to stay at home tonight
Tell 'em you know how these nights start
They always end the same
You gotta work tomorrow morning
You'd rather just go to bed
But it's Saturday and you go out anyway
It's Saturday, you'll sleep some other day
It's Saturday, yeah
(Get up, get up, get up)
You can't go on living life like this
(Get out, get out, get out)
'cause you've eaten here a thousand times before
(Get up, get up, get up)
Vacation is a trip to the grocery store
(Get out, get out, get out)
And you don't remember what you're working for
But there's money in the bank
And the gas is in the tank
So wipe that boredom from your face
Lose the inches from that waist
There's a million things to see
They're all places that you'd rather be
And you live your life between parking lots
And the traffic lights that steal your thoughts
And a life outside your commute is waiting in another route.
(Get up, get up, get up)
You can't go on living life like this
(Get out, get out, get out)
Get on out of the house for a bit
(Get up, get up, get up)
Wear that dress and get in trouble in it
(Get out, get out, get out)
Spend your money and book a flight tonight
And don't let me catch you looking back
Whatever you're running from
I hope you leave with someone
(Get up, get up, get up)
You can't go on living life like this
(Get out, get out, get out)
Life's too short to have a bucket list
(Get up, get up, get up)
Take the shot and even if you miss
(Get out, get out, get out)
You'll waste your life on something better than this
Just pick a direction and drive
Whatever you're running to
I'd like to run there with you